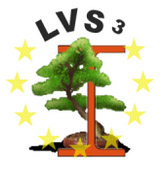 RFS2‐CT‐2013-00016 (LVS3)
Large Valorisation on Sustainability of Steel Structures
Duration: 18 months - Ending date: 30/12/2014
DESCRIPTION
This research project is concerned with the environmental life-cycle-analysis (LCA) of buildings, highlighting several advantages of steel structures to reach a competitive sustainable construction sector. The project is aimed at disseminating the knowledge acquired in the last years about the environmental impact assessment of steel and composite buildings.
Although the framework of environmental analysis of products has achieved international agreement, the complexity of life-cycle analysis increases at building level. For this reason, since 2010, the work of the Technical Committee TC350 has been implemented into a new series of European standards for the environmental impact assessment of buildings (EN15643-2:2011, EN15978:2011, EN15804:2012). In particular these new standards involve a modular concept of life-cycle of building (Module A: product stage and construction process, Module B: use stage, Module C: end of life), introducing an additional Module D related to the reuse, recovery and recycling potential. This latter item allows to take into account undoubted and inherent advantages of steel as building material, due to both its mature loop of recycling and potential reuse of structural elements.
In the light of these considerations, in the last decade, a lot of research projects have been funded to develop methodologies, systems and products in order to improve the thermal efficiency as well as the global environmental footprint of steel buildings. Nevertheless the importance of using steel for its environmental benefits is not yet recognized by different actors of construction market. The proposed research has the aim to fill this gap informing and educating designers on the huge advantages of steel and composite building solutions in terms of environmental performance.
In detail, the project summarizes the acquired knowledge about the environmental analysis of structures into different documents (Background document, Design guide, PowerPoint presentations). The proposed research will focus on the adaptation of the Software AMECO3, based on standard EN15978:2011 in order to provide a LCA tool for the environmental assessment of steel and composite buildings. Moreover the translation of these training and teaching supports into the different European languages is foreseen. Finally the project dissemination will be provided by a workshop, organized in each European partner country.
PARTNERS
| | | |
| --- | --- | --- |
| Organization | Country | Responsible |
| ARCELORMITTAL BELVAL & DIFFERDANGE | LUXEMBOURG | Olivier VASSART (Pr. Coordinator) |
| UNIVERSITY OF LJUBLJANA | SLOVENIA | Darko BEG |
| CZECH TECHNICAL UNIVERSITY IN PRAGUE | CZECH REPUBLIC | Frantisek WALD |
| NATIONAL TECHNICAL UNIVERSITY OF ATHENS | GREECE | Maria FOUNTI |
| UNIVERSITATEA POLITEHNICA DIN TIMISOARA | ROMANIA | Viorel-Aurel SERBAN |
| UNIVERSITY OF NAPLES FEDERICO II | ITALY | Raffaele LANDOLFO |
| VILNIUS GEDIMINAS TECHNICAL UNIVERSITY | LITHUANIA | Audronis Kazimieras KVEDARAS |
| INSTYTUT TECHNIKI OF VARSAVIA | POLAND | Michal PIASECKI |
| FUNDACION TECNALIA | SPAIN | Jose Antonio CHICA |
| UNIVERSITY OF MISKOLC | HUNGARY | Karoly JARMAI |
| UNIVERSIDADE DE COIMBRA | PORTUGAL | Luis SIMOES DA SILVA |
| BAUFORUMSTAHL – DÜSSELDORF | GERMANY | Bernhard HAUKE |
| TALLINN UNIVERSITY OF TECHNOLOGY | ESTONIA | Ivar TALVIK |
| CTICM | FRANCE | Pierre-Olivier MARTIN |
| UNIVERSITE DE LIÈGE | BELGIQUE | Jean-Pierre JASPART |
| BOUWEN MET STAAL | NETHERLANDS | Ralph HAMERLINCK |
| STALBYGGNADS INSTITUTET STIFTELSER | SWEDEN | Johan SÖDERQVIST |
| AC&CS – CRM GROUP | BELGIQUE | Valérie HUET |
| CLUB ASTURIANO DE LA INNOVACIÓN ASOCIACIÓN | SPAIN | Patricia GARCÍA ZAPICO |
WORKING PACKAGES (WP)
WP1: Realization of documentation in English and software about the environmental assessment of steel and composite buildings
The task of WP1 consists into: 1. Prepare the design guide; 2. Prepare the background documentation; 3. Prepare 6 faces leaflet summarizing the key messages related to the environmental impact of steel and composite structures; 4. Adapt the AMECO software; 5. Adapt the Iphone and Ipad simplified calculation Software; 6. Prepare the PowerPoint presentations.
All these documents and Software interface will be written in English.
WP2: Translation of the documentation and software interface
The different versions of the documents (Background document, Design guide, leaflet and PowerPoint presentations), prepared in the frame of WP1, as well as the Software Interfaces, will be translated in the different languages of the partners. In such a way, it will be possible to present them in the mother tongue to all the seminar participants.
WP3: Training for partners involved in seminars
The partners that have realized the different documents and Software (ArcelorMittal, CTICM, ULg, Uni Coimbra, AC&CS) acquired a deep knowledge about what is needed to be disseminated. The other partners of this project have all been chosen as experts in their countries as far as sustainability assessment of steel and composite construction is concerned. However, their knowledge level of this topic might differ. Therefore, a special training for the project's partners will be organized in order to provide high quality, professional and consistent seminars across Europe.
The task of this WP is the organization of an internal Workshop during which partners that have prepared the documents will present and explain the global approach as well as the Software based on the WP1 data. In this way, it will be ensured that all the seminars will provide the same harmonized information. This should happen before the partners start with the translations in order to avoid any misunderstandings.
In order to avoid additional travel cost, the length of one of the co-ordination meetings will be extended to two days and the second day will be used for the training.
WP4: Organization of Seminars
The main task of LVS3 is the organization of seminars in each country involved in the project. Each partner is responsible for the organization of the seminar in his country. This workshop can be organized on a University campus as well as in a conference centre. Before the event, invitations have to be prepared and distributed to the targeted people. The audience should consist of designers, architects, developers, future steel users such as students and professors. Last but not least the decision makers and authorities should be invited. The full day seminar will be organized in a central place in order to target a high attendance. During the seminar, printed documents as well as USB Keys containing all data will be distributed.
WP5: Post dissemination activities
After the seminars, all data should be prepared for a further dissemination. A DVD or USB stick will be created with a HTML based menu that guide users through all presentations, documents and free available software that are included in all languages on it. As it will be based on HTML, the content can easily be loaded on internet.
A homepage with all these data will be created and linked to a fix address to be determined (eg: www.sustainablesteel.eu)
WP6: Coordination
RESEARCH OUTPUTS
1 – Deliverables
This document aims at providing detailed information on the development and validation of life cycle methodologies, focusing on the life cycle assessment of steel structures. For this purpose, two complementary methodologies have been considered:
– macro-components approach,
– operational energy quantification approach (use stage of building)
This document aims at providing information on the different steps to be crossed for the environmental assessment of steel and composite buildings using AMECO 3 software. In particular, the design guide focuses on:
– the description of the calculation process
– a guidance on use of AMECO3 tool
– application of AMECO3 on case studies
2 – Software
This LCA tool allows the environmental impact assessment of any type of buildings (residential, office, commercial, industrial) and bridges to be carried out. In particular, the calculation of the operational energy use, including heating, cooling and hot water energy consumptions, can be provided only for building applications.
WORKSHOP
The main aim of this project is to disseminate the acquired knowledge about environmental impacts assessment of buildings. In order to educate and inform designers on several advantages of steel and composite building solutions, a workshop will be organized in each European partner country.
RESEARCH TEAM AT DIST